I wanted to share my recent experiences with the Nikon 16-35mm Lens (F/4G AF-S Nikkor ED (VR-II) VR Zoom).  I'm not going to do a technical review here.   There are plenty of those out there.
I purchased this wide angle zoom lens recently as I was about to take a weeklong trip out to
Southwest US and am I glad I did!   This lens was perfect for much of the landscape shooting that I did while traveling around Nevada and into California, Arizona and Utah.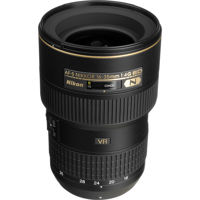 I had rented a Nikon 14-24mm f 2.8 lens a few years ago when I traveled to New Mexico, but I only used it a few times so I thought about getting a wide angle zoom for awhile.  Recently Nikon had a rebate program going on and the Nikon 16-35mm lens is about half the price of the 14-24mm with only the loss of one stop so I clicked the buy button!  Some of these images I could have gotten with my Nikon 24-70mm lens but I was very happy that I had that extra few mm of view to capture some of the vistas we saw on this trip.
This lens does a terrific job in landscape as well as portrait orientation.   In portrait you are able to get a good bit of the landscape and still bring in large cloud formations!
I could not resist trying a panorama…you know you never have enough camera or lens!!!    This is eleven images taken in portrait orientation, hand held, with about 20% overlap image to image.  I then stitched it together in Photoshop!   The Nikon 16-35mm lens even did a great job on a panorama.  The VR (vibration reduction) definitely comes in handy when shooting handheld panoramas!
This lens is sharp, fast and gives you some really cool images!   I am going to be shooting a lot more wide angle views going forward!
I highly recommend the Nikon 16-35mm lens, it is definitely an asset in your camera bag
Adorama & Nikon have another rebate program going on so click here to take advantage of the savings through 7/2/16.
That is all for now!
Lynn